The Recruitment market for Sustainability and Environment, Social & Governance (ESG) professionals in 2023 **updated**
We have used our experience through 2022, drawing on industry wide information and our own contacts via working with clients on ESG/Sustainability leadership recruitment, to look at the trends for 2023 with a focus on the hiring challenges.
Based on our 30 year history within Sustainability Executive Search & Recruitment, in this paper we highlight our experience of Sustainability & ESG recruitment. With comment and analysis on the market, supply vs demand trends, the evolution of the sector right through to salaries and predictions for the 2023 and beyond, we hope this round-up provides insight into this fascinating hiring market and prepares you for the recruitment challenges ahead.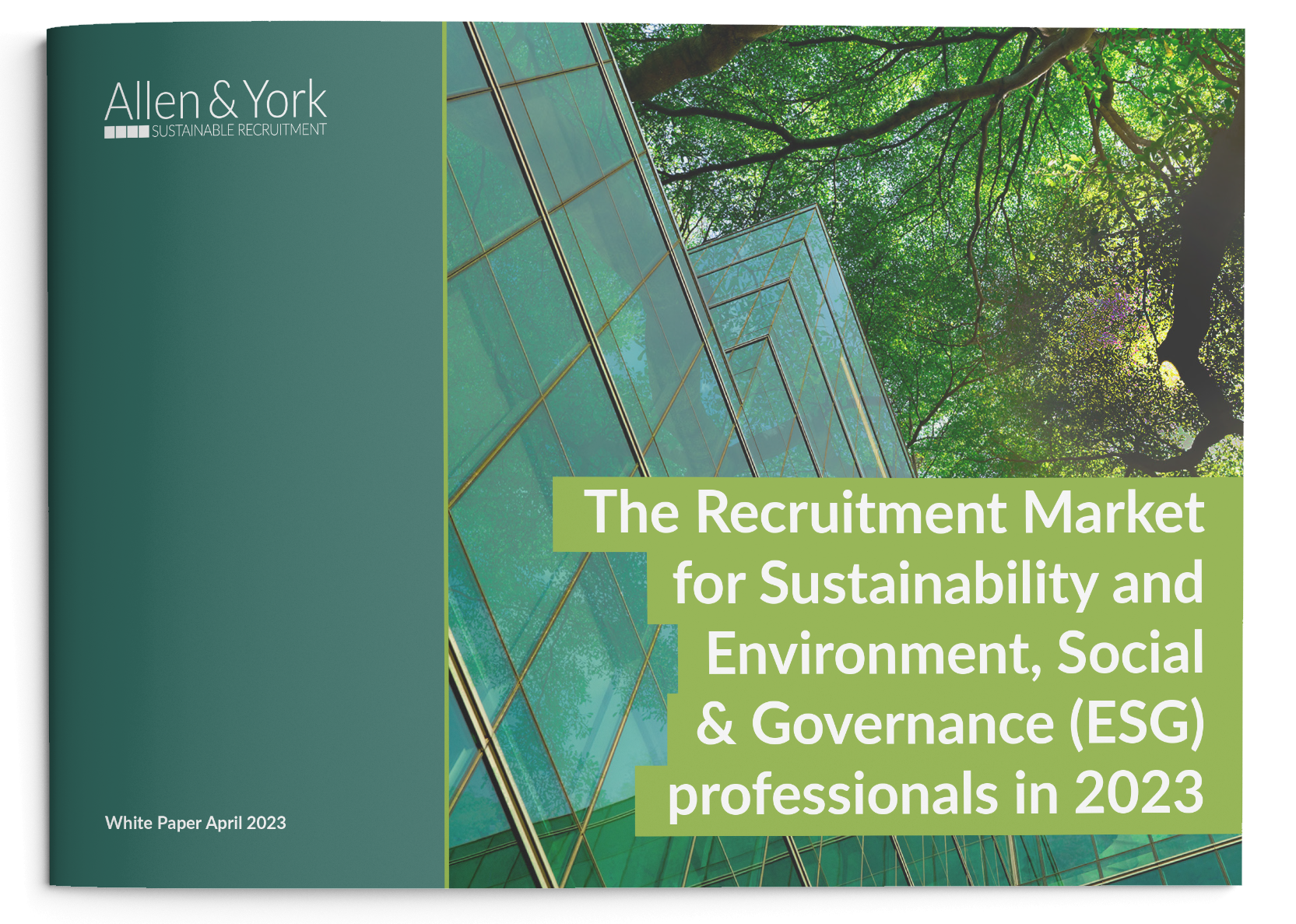 ​
​
​